Established in 1979, we've expanded our business and expert services whilst retaining the same family-run ethos our founders instilled.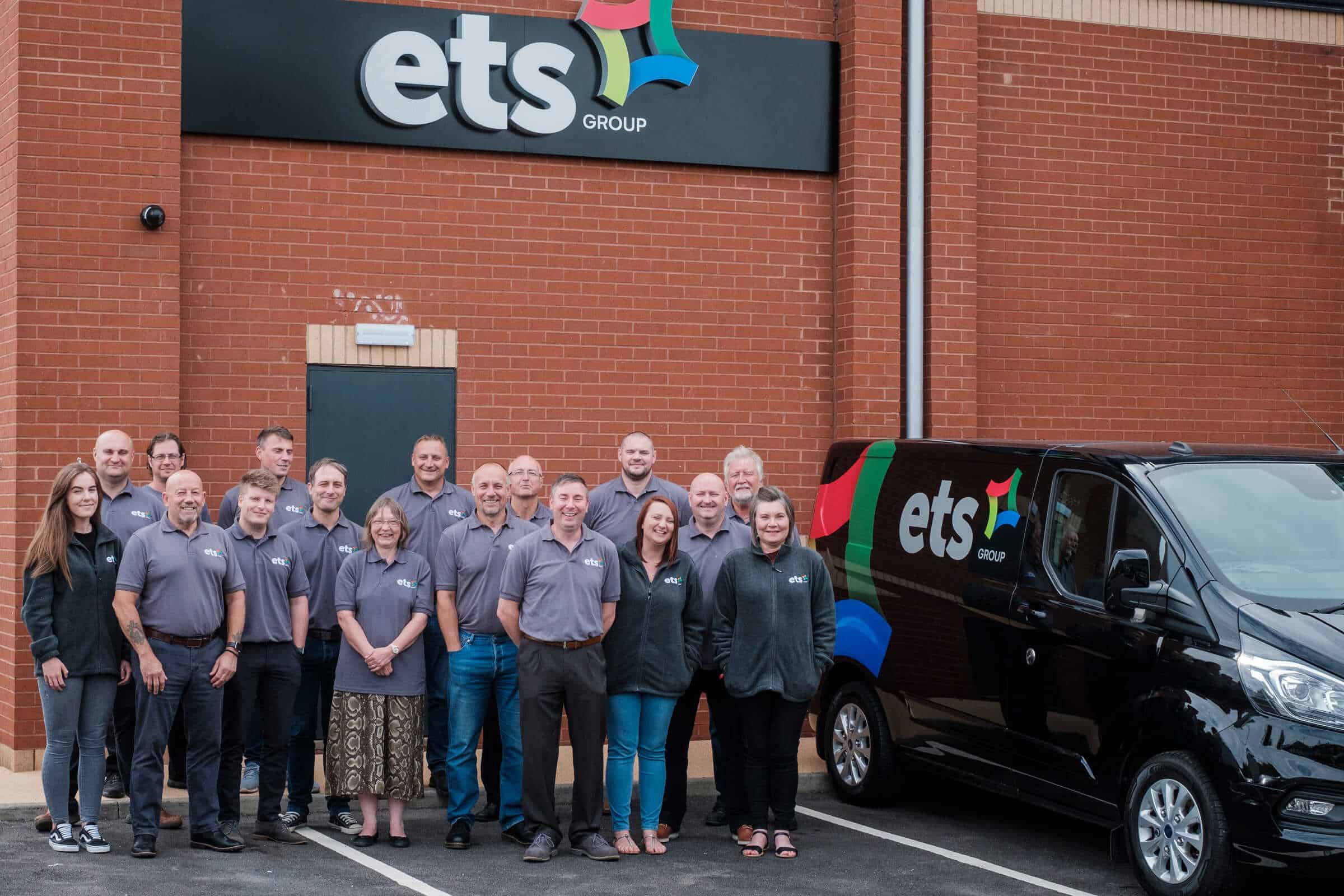 A family-run business and your expert, trusted partner.
ETS Group of Companies is made up of ETS (SW) Ltd, ETS (FM) Ltd, ETS (EPE) Ltd, and ETS Cymru Ltd operating out of premises in Bristol, supplying temporary and permanent electrical installations, refit programmes, mechanical and engineering and construction services to the industry.
Des Derrick and Dave Cole commenced trading in 1979. Embracing and adopting new technology as it became available, the business grew steadily over the next eight years. In 1987, we secured the first big contract with Tesco Stores, followed closely by the Shopping Centre in Aylesbury for Henry Boot, and then Tidworth Army Barracks.
In 1993 the company opened an office in Cardiff to satisfy an increasing demand from a growing Welsh Economy, securing such prestigious projects as the refurbishment of the Museum of Wales and the building of a the new Millennium Stadium for the home of Welsh Rugby.
In 2010, company management passed to Dave's son, Mark Cole, who became Managing Director. Mark was assisted by his cousin Sam Cole as Company Secretary and Head of Accounts and his uncle Mark Herbert, as Director of the Temporary Electrics Division. Later, in 2015, Mark's brother, Nathan Cole, joined as Operations Director and Mark Herbert left the business in 2018. Des Derrick remained a Director of the company until he retired in 2012 and sadly passed away in November 2019.
The other members of the Management Team, all have extensive experience in the electrical contracting industry and between them have over 20 years of ETS service.
The company now employs over 35 staff and continues to grow steadily by repeatedly winning both large and small contracts. We continue to expand, and in 2019 celebrated 40 years of service.
Our management team have more than 20 years of ETS experience, and can be trusted to provide expert advice, professionalism and an unparalleled dedicated to their craft. We are proud of our family-run ethos and invite you to get in touch with us to discuss your job requirements.